"L'Entraide", New Music Video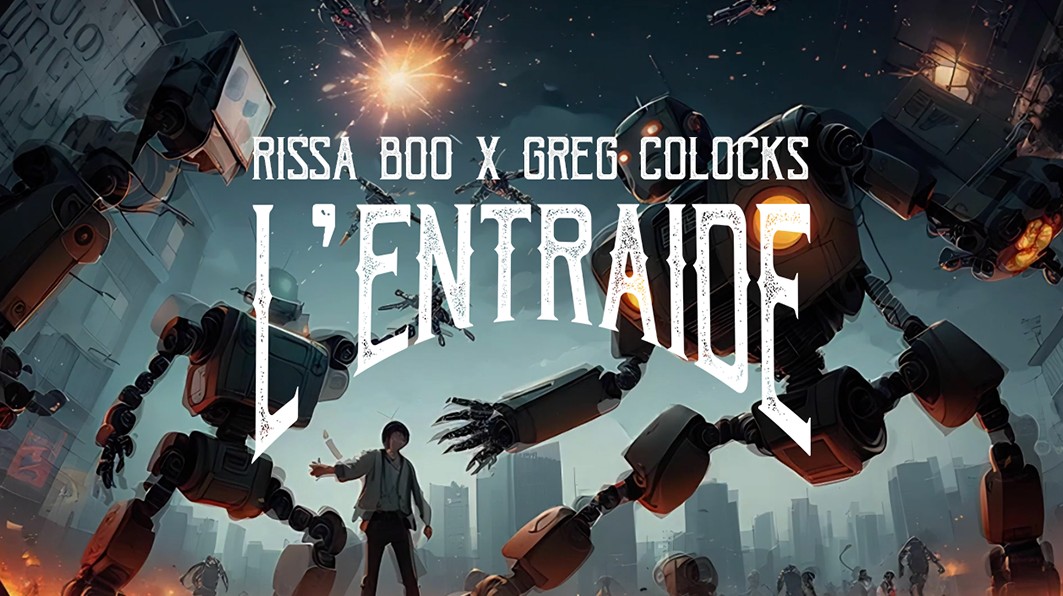 Rissa Boo is back with a new single and video, "L'Entraide", performed entirely in French.
L'Entraide is a bonus track and the French version of "Mutual Aid", an earlier English-language track from the same Scientifik EP. The theme is inspired by the book by Russian scientist and anarchist Piotr Kropotkin, "Mutual Aid, a factor in evolution" (1902). A response to Darwinists and the theory of evolution.
Here, Rissa Boo invites Greg Colocks to share this crucial message in these mixed times.
A Rap/Reggae connection with conscious content and positive energy.

The video clip for "L'Entraide" is directed by Rissa Boo himself with the help of Artificial Intelligence.
A futuro-dystopian scenario inspired by Orwell's 1984, John Carpenter's Los Angeles Invasion and many other literary and cinematic references.
This animated clip illustrates a near future in which humanity fights, survives and helps each other in a world controlled by robots, a metaphor for the domination and coldness of numbers, quantity, money and, ultimately, capitalist fascism.


In Same Category
Related by Tags